Available Storage
Providing Sustainable Cold Storage and Innovative Supply Chain Solutions
What We Offer
Palmetto Processing Solutions' temperature-controlled facility provides the cold storage your company needs to grow and expand its reach. Our building and equipment were designed with a heavy focus on quality control and food safety.
Timing
December through June
Space Available
2500 Pallet Spaces (40" W x 48" L x 84" H)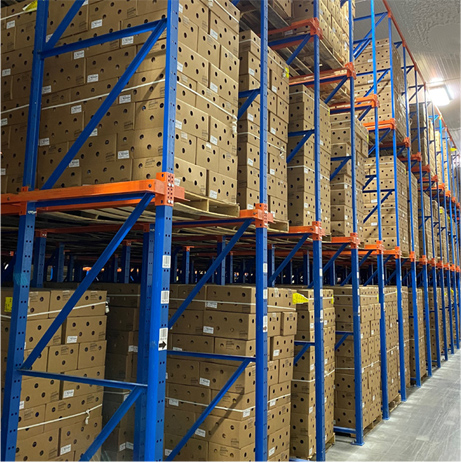 Who We Are
Founded in 2015 as the sister company to Titan Farms, the premier grower, packer, shipper of fresh peaches and vegetables in the Eastern United States. Palmetto Processing Solutions' strives to be a leader on the southeast for frozen benefits.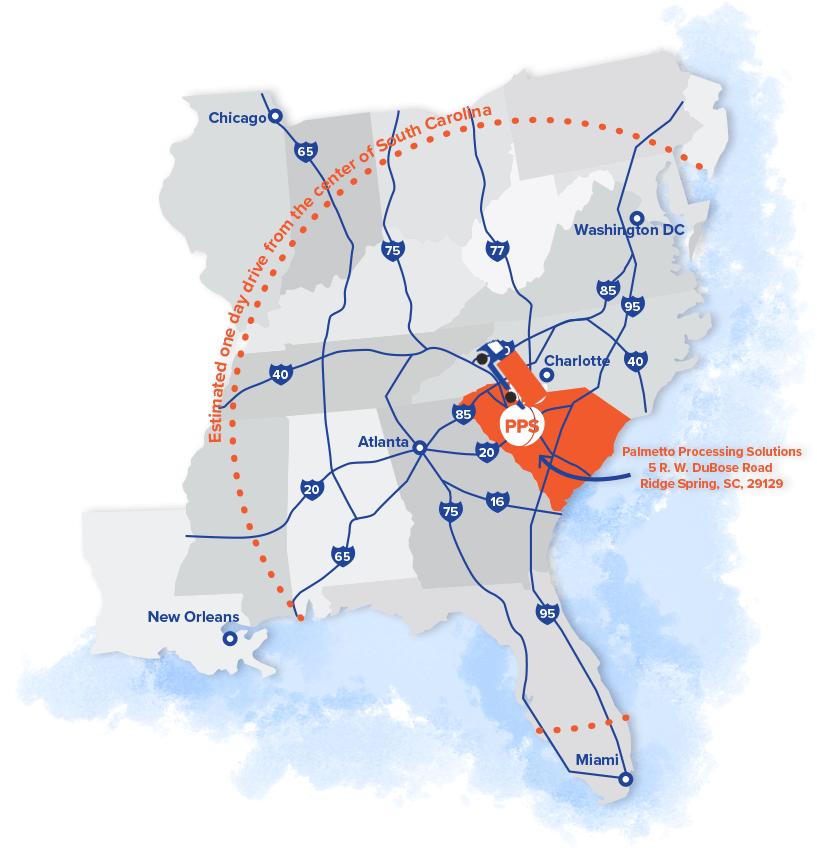 Strategically Located on the East Coast
The Perfect Solution for Your Storage Needs
Significant freight savings
Close proximity to the East Coast's 3rd largest port: Port of Charleston
Delivery to the East Coast within one day
Direct access to five major interstates with easy entry to many distribution hubs